September 25th, 2018 by Magdalena Tabor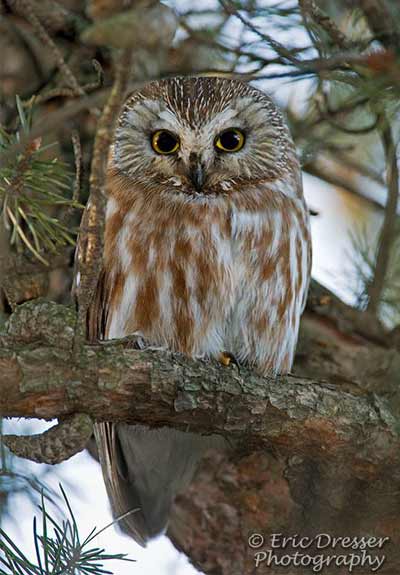 Fall is upon us, in case you haven't heard, or felt its cold shoulder. The onset of cooler weather gently draws us indoors, however reluctantly. I embrace this comfort myself with tentative arms as our cabin is not yet finished.
An oversized cabin, perhaps, but most certainly an understated house by today's standards. No cookie cutter McMansion for me, thank you, having always retreated from the norm preferring to live life more simply. A log house, ranch style, tucked into the woods just so, a swirl of blue gray smoke emanating from its chimney, a loaf of good brown bread in the oven. An enormous stack of firewood patiently awaits the harsh Catskill winter. I eye these riches with a satisfying sigh which is seemingly kept at breath's length.
When will the day come? When will I, at long last, morph into a more civilized version of Anne LaBastille with all the creature comforts of log house living. When?
As I ponder these things on a raw and rainy afternoon just on the cusp of October, I was delighted to learn that Anne's cabin "West of the Wind" was carefully dismantled just last year, reassembled and lodged within the confines of a museum. I had always had the uncomfortable notion of it rotting away, or worse, vandalized after her death in 2011. Although, it seems somewhat odd to think of it existing anywhere other than in its chosen location, hand picked and hand built by Anne herself, the alternative is anything but the happy outcome we have today.
So while I rely on the two sets of hands, apart from my own, that are in the process of building this amazing stick by stick dwelling, we are at the mercy of human limitations, weather, and the general inconsistencies life inserts into our agenda without care or concern for our impatience. In short, it just doesn't give a hoot (spoken by the wide eyed owl curiously eyeing my nest).
When next I take ink to paper (or keyboard to computer) it may well be inside the cozy comfort of a log home that will hopefully remain where it is for all time. Alas, I am not the celebrated author anyone would interest themselves into preserving what I have not built for myself. But with a pot of tea at the ready and oh yes, that bit of brown bread that should have been eaten long since, I am content to be as I am. Until then….