June 7th, 2018 by Magdalena Tabor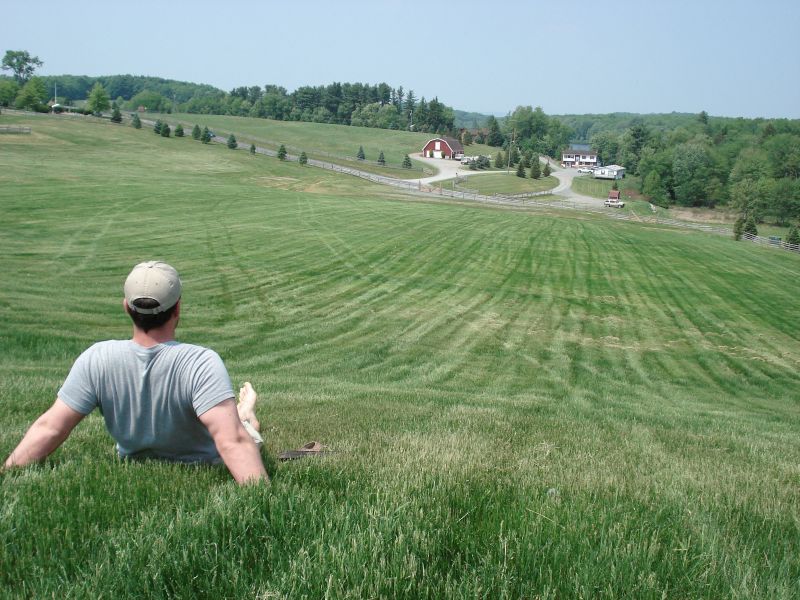 I believe in miracles. Not big ones (although those are good too), just little tiny ones. You know, the ones that seem to crop up when you need them the most. Then after it's done, you sit back and say………Did that just happen?
After suffering a disappointment early yesterday morning, I suggested that Michael and I take a drive to Bethel Woods just 45 minutes away. The fresh air and nostalgia would do us both good. Michael readily agreed and I thought I'd take a quick peek at the website to see what events might be of interest in the upcoming days, weeks and maybe purchase some tickets. For those of you too young to know, Bethel Woods was the site of the Woodstock festival in 1969 and has since been transformed into a beautiful museum/concert venue.
Roger Daltrey immediately popped up for this coming Friday. It was already Wednesday. Would there be any decent seats available?
Do you wanna go, I asked Michael.
I don't know. What's he playing? New stuff? If it's new stuff, then no.
I searched but couldn't find a setlist at first, then after scrolling awhile, there were articles in reference to his upcoming Tommy tour. Perfect!
I thought I was on the Bethel Center for the Arts website but somehow ended up with a third party ticket vendor, not immediately realizing it.  After purchasing the tickets on-line, I needed a physical ticket to gain admittance but didn't have the capability of printing them. So, I called them (in a slight panic) and was told they'd sent an email saying the purchase had been canceled. Why? There was some confusion they couldn't explain, would I like to try again? Heck, no, that was why I was calling in the first place. What a stroke of luck. Sort of.
As it was later in the afternoon, I asked Michael did he still want to go to Bethel and maybe be lucky enough to get Daltrey tickets. Even if we couldn't, it would still be fun to go there. Once again, he agreed.
At the box office, there were just 2 tickets left in the prime seating area for a reasonable price. It was even about $75.00 cheaper than the comparable tickets purchased earlier which included other hidden charges.  Another stroke of luck!
Next, we perused the somewhat pricey gift shop and bought a cool baseball cap for Michael with (what else?) a peace sign emblazoned on the front and Bethel Center for the Arts stitched on the side. Very nice. That done, we slipped out the back doors into the still glorious afternoon sun to take a look at "the field". You know, THE FIELD. The one and only historical landmark where it all took place. Rock and Roll Heaven. All the hippie dippy stuff. Peace. Love. No rain. Mud.
The road to the field was beautifully landscaped with twisting turning pathways, tents setting up for Friday's event, and the sound of Daltrey's voice wafting in the air. Nice of them to get people in the mood for the concert.
That sounds "live."
Yeah, it does. Doesn't it?
Our paces quickened with our pulses in the direction of the sound coming from the outdoor pavilion. We were the only two people besides those that worked there busying about. There was nothing and no one to pay us any attention.
We just kept walking. Past the No Entry sign leading to the pavilion and up a little hill with two perfectly placed picnic tables overlooking the stage with (pinch me if I'm real) Roger Daltrey rehearsing Tommy with his band and the Hudson Valley Philharmonic Orchestra. What????
We sat at one of the two perfectly placed tables, quiet as mice, pretending to be invisible. They ran one song after another, with us watching and listening intently to the odd absence of no applause after each set.
This is real, isn't it???
We took some  video to prove that after 49 years, magic still pervades the air at Woodstock, and feeling quite certain that the audience of two were accompanied by some invisible ones as well.
Ain't that right, Janis? Jimi?
Like I said. Miracles. Just little ones. They happen every once in awhile. Especially at Woodstock.